Tentacle Skull set of 4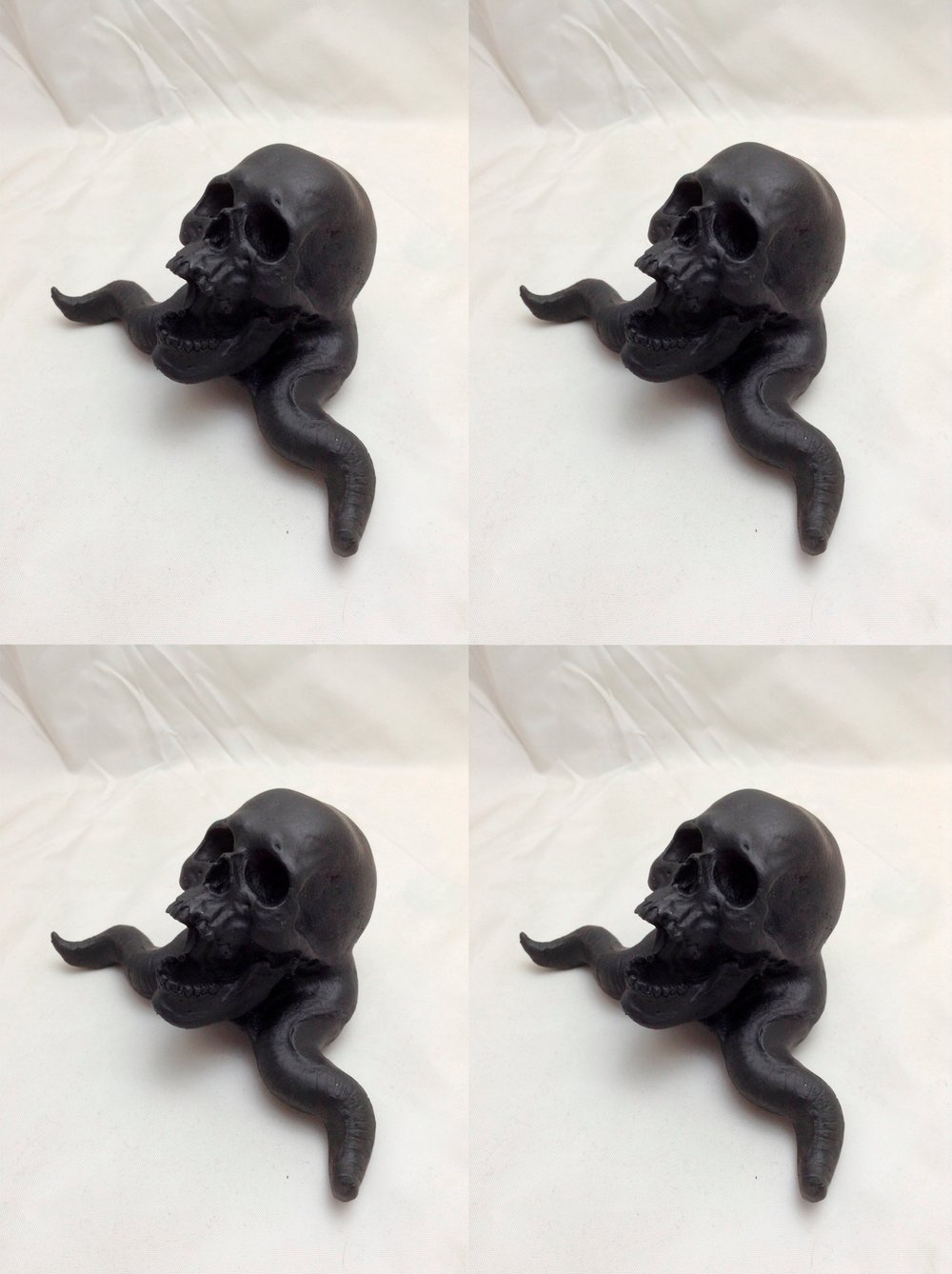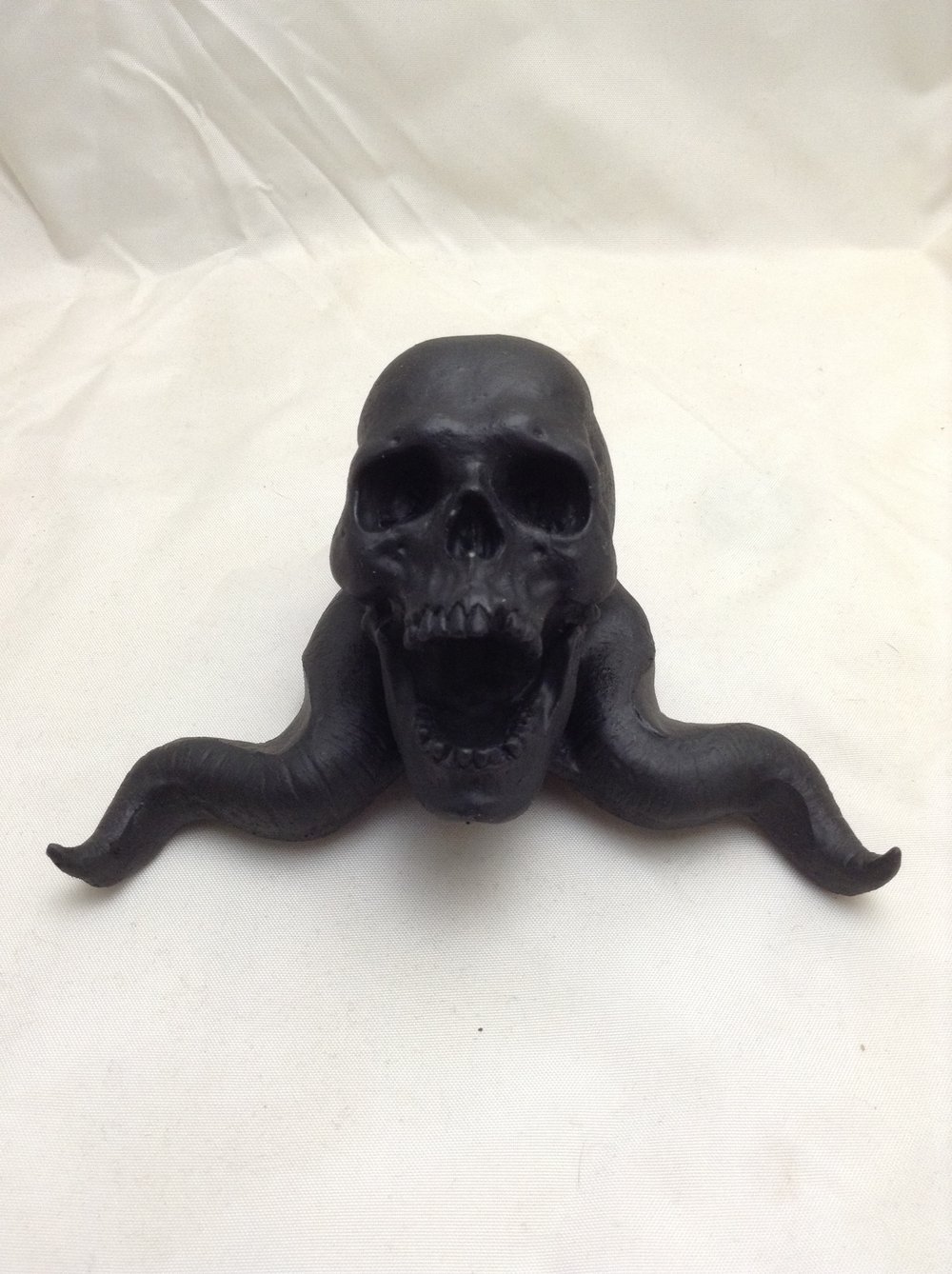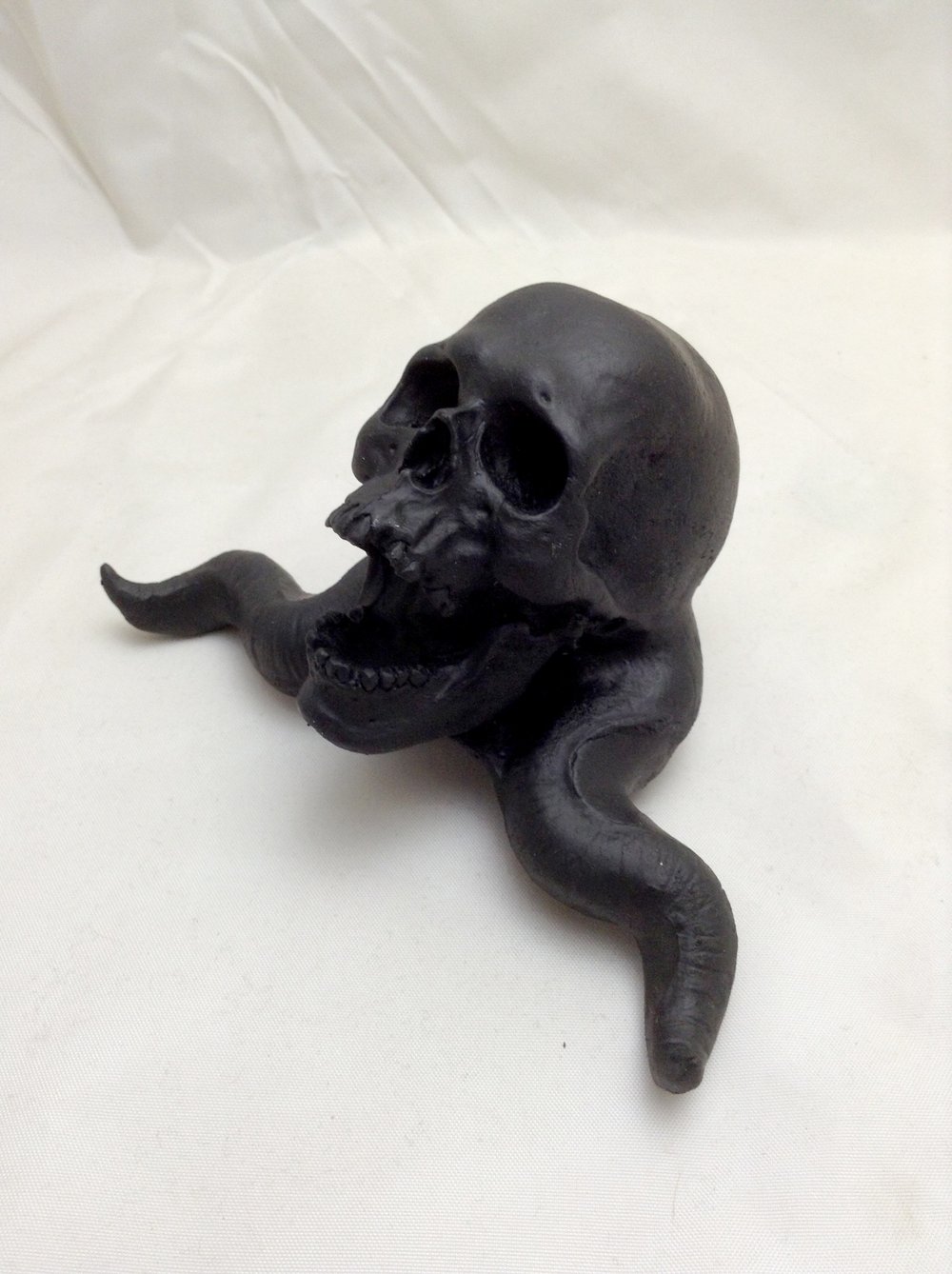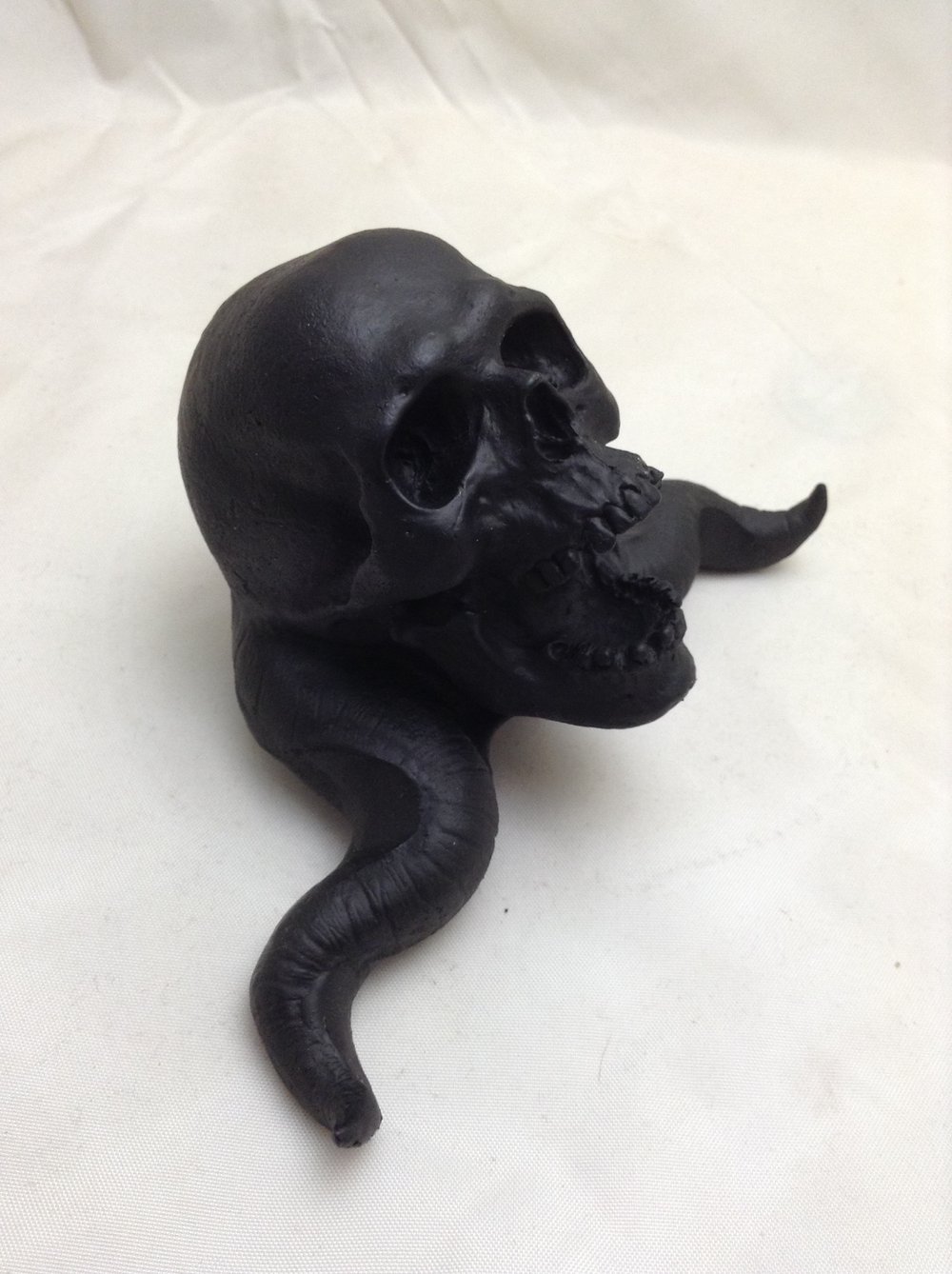 Looking to add Tentacle Skulls to your own frames? Get a discount when you buy a set of 4. They can be attached to just about any frame with 5 minute epoxy or a silicone adhesive. These Skulls are unsigned.
Hand cast resin screaming skull with tentacles. Each skull is approximately 6" x 3.5" x 3.25" tall.