Glow in the Dark Death's Head Mini Plaque- Limited Edition- Purple Edition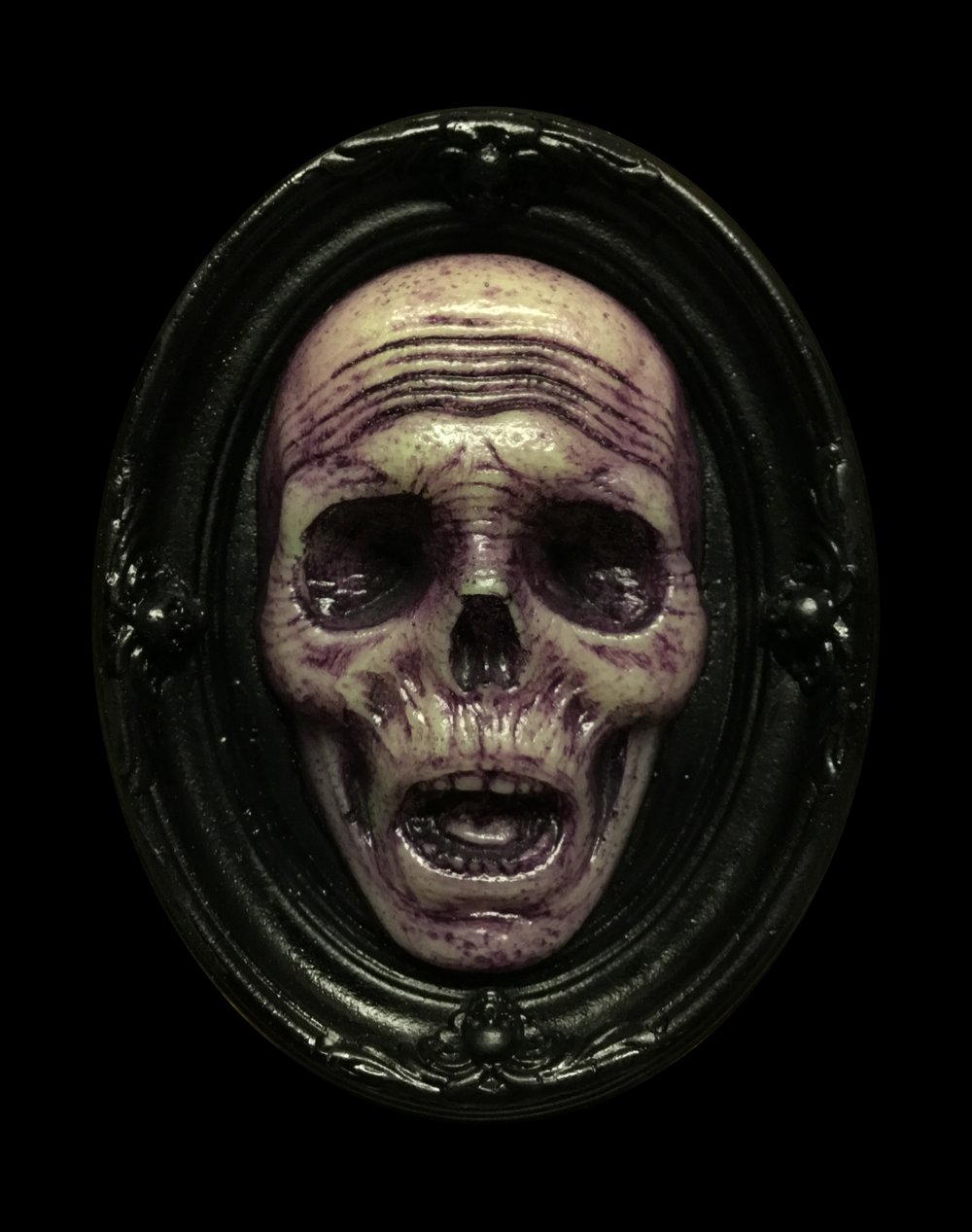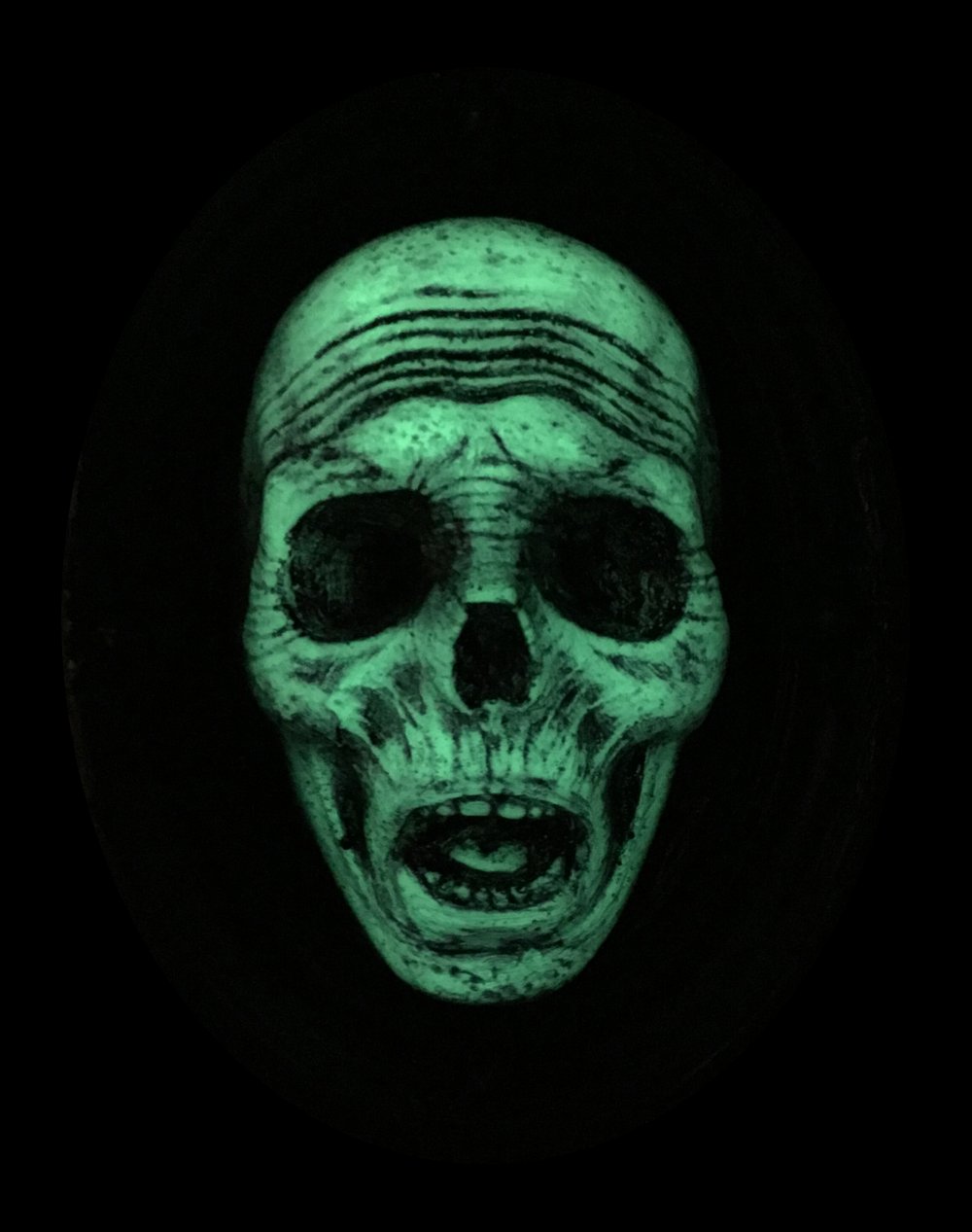 Purple edition of the "Death's Head Mini" wall hanging sculpture.
Hand cast urethane resin.
Death's Head glows in the dark. Hand painted "rubout" technique allows glow to show through.
Limited edition of 20.
Signed and numbered on back.
5.5x6.75x2.5"