BLACK MAGICK Pin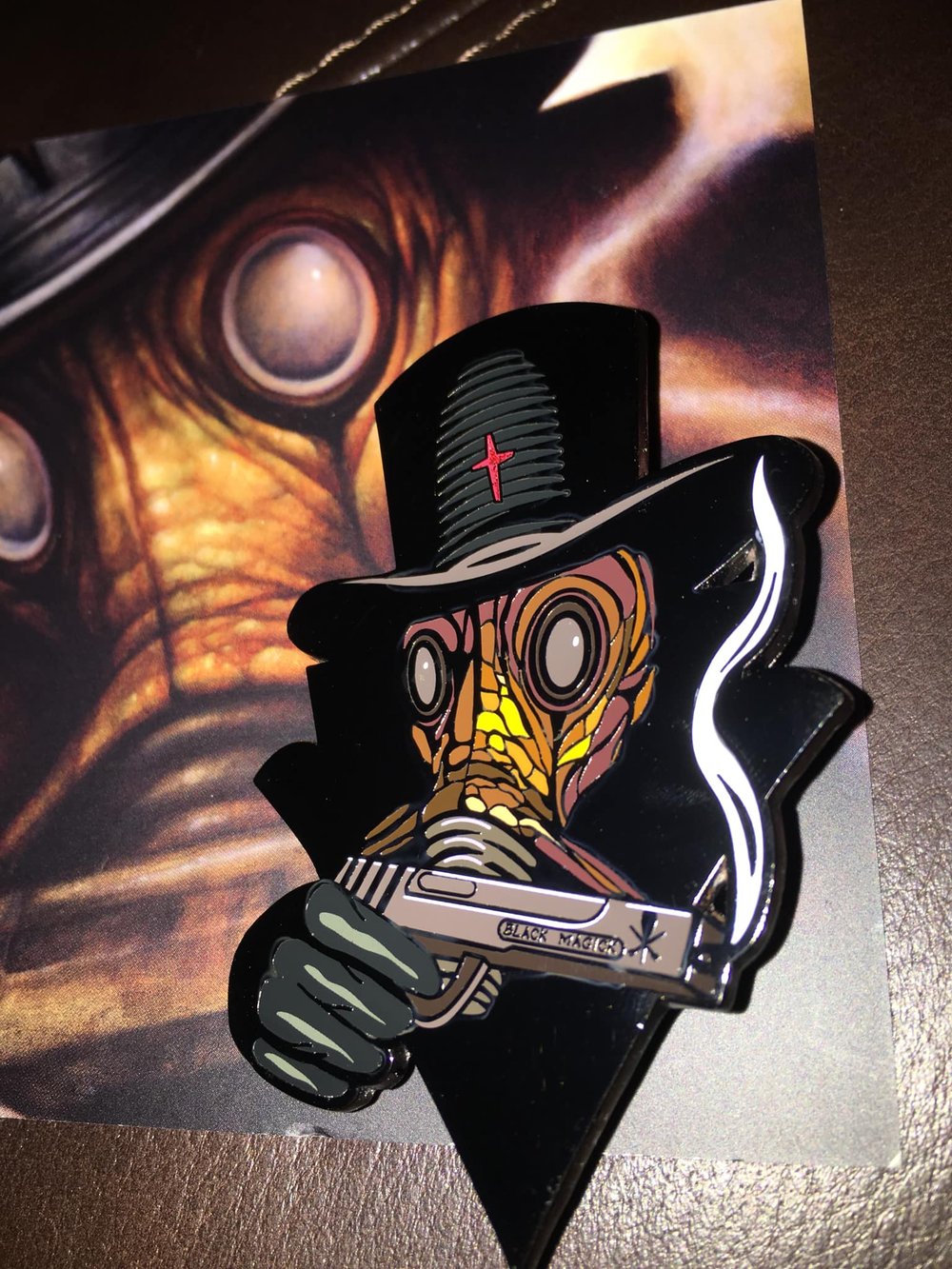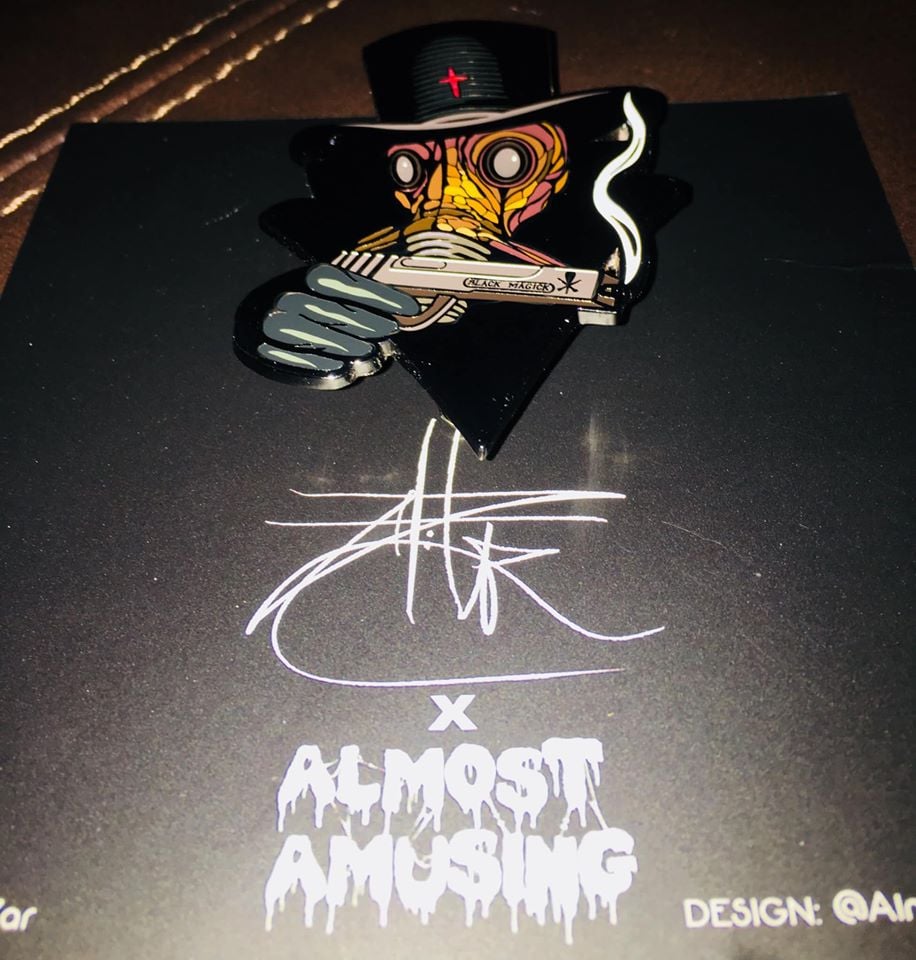 BLACK MAGICK IS HERE in pin form!
This thick couture pin measures in at 3 inches tall by 2 inches wide.
Reinforced spring loaded backers and raised stamp artist signature on the back. Glitter embellishment in the cross and screen printed highlights. This pin is a STUNNER! I am extremely happy with how this piece turned out. 150 available this round.
LIMIT 2 PER CUSTOMER!!!!!